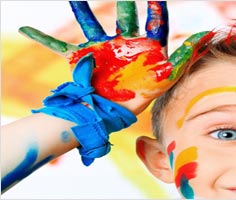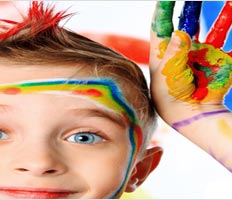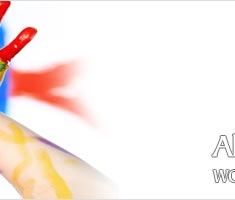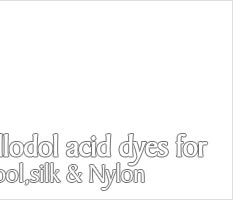 Home
»
Dyestuffs
» Acid Dyes
Acid Dyes
ALLIANCE ORGANICS LLP is a professionally managed company with a proven track record, with the main objective of manufacturing and exporting various types of Acid Dyes.
Leading manufacturer and exporter of Acid
Dyes from India
Principales fabricantes y exportadores de tintes cidos Fron india
Fhrende Hersteller und Exporteur von Acid Dyes fron india
Fabricant et exportateur de colorants acides Fron l'Inde
Types
Acid Dyes
Acid Milling Dyestuff
Acid TPM Series
Metal Complex
Metal Complex Dyestuff
Allodol M Dyes
Characteristics of allodol M Dyes:
Metal complex dyes containing sulfo groups.
Good to very good solubility
Highly concentrated and high tinctorial value
Applicability at pH range 4.5-5.0 and hence maintenance of all the physical and mechanical characteristics of wool
Good exhaustion from weakly acidic bath.
Excellent fastness properties
Compatibility for a wide range of combination shades
Application
Acid metal complex dyes with sulfo groups are suitable for dyeing & printing of
Wool and their blends
Polyamide fibers and their blends
Skill and their blends
Our acid metal complex dyes and jacquard acid dye have application in silk, wool, nylon and modified acrylic fibers from neutral to acid dye baths. Manufactured keeping the various requirements of our clients in mind, our acidic dyes and jacquard acid dye are non-caustic, are in many cases non-toxic and deliver superior results.
Acid dyes are used both commercially as well as by the studio dyer to dye protein / animal fibers like wool, silk, mohair, angora, alpaca and some nylons and synthetics. These
acid dyes
require the use of an acid such as vinegar, acetic or sulphuric acid to attain the desired color. Acid dyes can be categorized in three classes :-
Leveling acid or strong acid dye
Milling or weak acidic dyes
Super milling or fast acid or neutral acid dyes

©
Alliance Organics LLP.
All Rights Reserved (
Terms of Use
)
Developed and Managed by
IndiaMART InterMESH Limited